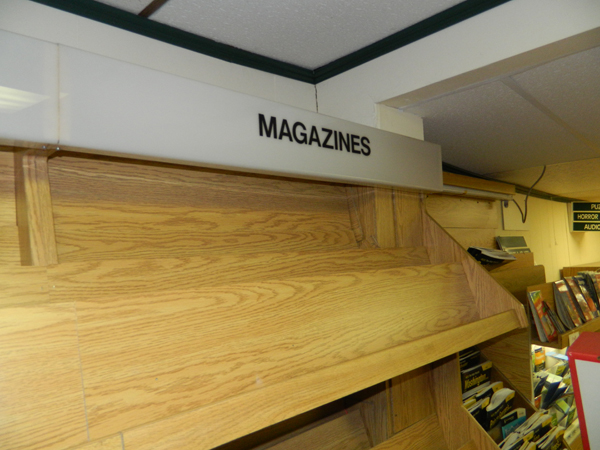 The second largest magazine wholesaler in the U.S. shut down suddenly last week, and publishers are frantically looking for another way to get their titles to your local newsstand.
"The sudden demise of Source Interlink Distribution [SID] means that People, Us Weekly, Glamour, Cosmopolitan, In Touch, Men's Health and other favorite glossies may go missing at some retail outlets – at least in the short term," according to a notice in Publishing Executive.
There has been talk in recent months of the potential iceberg awaiting newsstand distribution, so this news doesn't come totally out of the blue. Still, it was a shock when Time Inc. ended their relationship with SID.
"Source Interlink indicated in its statement that its closure was sparked by a decision over last weekend by 'one of our major suppliers…to cease supply and move in a different direction.' Without the support of this supplier [Time Inc.] it was impossible for the company to continue doing business," writes Jeffery Trachtenberg in the Wall Street Journal.
"To those that track the industry the news of SID closing is not a surprise, but perhaps the speed of the demise was.  Time Inc.'s announcement this week combined with the Bauer Publications' decision about three weeks ago to pull out of SID put the final nail in the coffin," Sacks Writes in Media Vent.
The consolidation of the industry over the past five years has whittled the number of wholesalers down to just a few, says Sacks. He notes that the impact of the closing of SID will be felt more keenly by smaller titles.
"A newsstand presence gives a magazine and an entire industry visibility as an industry with the consumer. And conversely a lack of visibility breeds long term irrelevance," he writes, hinting that perhaps the larger titles, that will likely be able to handle their own distribution, would prefer this scenario.
And he notes that while the industry is in flux, there is still room for profit when it all shakes out.
"It's my belief that those printers and paper companies and even magazine publishers that survive these turbulent transitional years from the analog days to the digital communication era will still have billions of dollars in profits to share. All they need to do is survive until the great communication realignment is over.  It's no easy task, but some will and will even prosper and be glad they stuck it out."