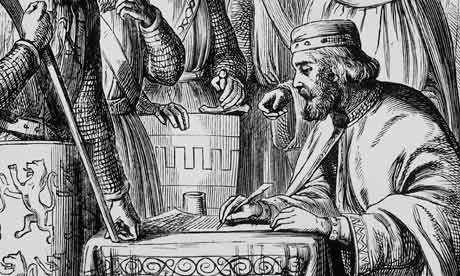 "There are things in there editors won't like, and there are things in there that publishers won't like."
That's the somewhat inauspicious description one Conde Nast's editor gave to the company's new native advertising "magna carta."
The publisher of Vogue and The New Yorker "has asked its editors and publishers to review a roughly 4,000-word document that lays out how the company will handle native advertising online," reports Michael Sebastian in AdAge.
Why did the publisher feel this kind of document was needed? After all, Conde Nast rivals Hearst and Time Inc. have so far avoided putting their native advertising policies down on paper.
"The document's aim is to give publishers and editors who might clash over native ads a quick reference guide to solve any disputes," Sebastian quotes Conde Nast executives as saying.
Interestingly, the document is being spearheaded by the editorial department, with Tom Wallace, Conde Nast's editorial director, drafting the 4,000-word tome. And it gives us a huge clue that native advertising is indeed going to be a large enough part of the company's future to warrant this effort.
"The document's very existence signals the growing importance of native advertising at Conde Nast, where its high-gloss magazines are seeking to grow their digital readers and advertisers to help offset diminishing print revenues," Sebastian confirms.
From an editorial standpoint, the very idea of codifying best practices around native ads makes beautiful sense. And being driven by the editorial arm of the company means — hopefully — that reader experience via editorial integrity remains paramount.
But some on the business side of things aren't happy, as predicted by the unidentified editor quoted in the opening line of this article.
"[Conde Nast] publishers are concerned it might curb their flexibility," writes Sebastian. "It doesn't reflect the realities of what's happening in the business," added a Conde Nast publisher. "It's very limiting."
Limits are exactly what native advertising needs, so we are happy to see this kind of document being taken seriously. Regardless of what's happening "in the business," the industry must monitor itself to maintain integrity while reinventing their revenue structure.