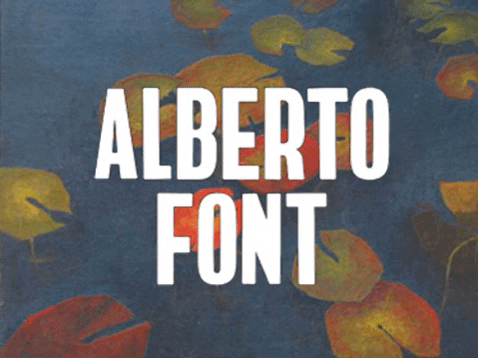 Looking to add a little personality to your designs? These two fonts, while they may be geometrically opposed in style, are both a must to add to your tool kit.
First up is Parabola, created by Marcelo Reis Melo, a hand-written brush style font that adds a personal touch to any project.  You can download it free from Free Goodies for Designers. And if you love it, consider making a contribution to the creator as a way to say thanks.
By the same designer, we have Alberto, a stunning narrow bold font perfect for posters and headlines. It manages to be vintage and modern all at the same time, with clean lines softened by the lightest touch of curve. Download it here.
Enjoy these two beauties. And don't forget to sign up for our newsletter to get each week's free fonts, and come back and visit us for our next Free Font Friday.