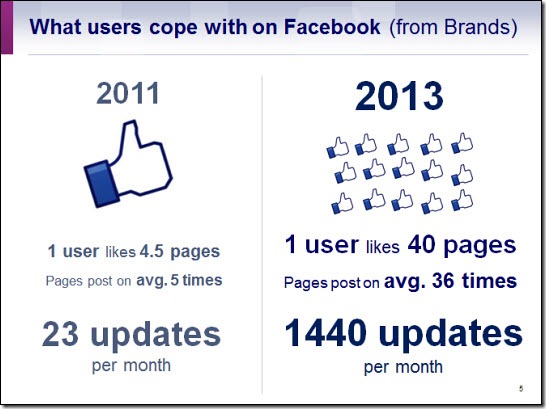 As digital and print publishing becomes easier, faster and cheaper, our audience faces a paradox, according to Andrew Davis.
He puts it simply in a recent post in Publishing Executive: "Just because there is more information available does not mean one can consume more."
In the last half century, the amount of information we have available to us has skyrocketed. And the fire hose continues to pump out new material, at a rate of about 17 new web pages per second, says Davis.
Even with split-screen TVs, smartphones, tablets and digital readers, our ability to consume information has really not changed all that much. Our human processors have not kept pace with our technology.
As publishers, are we contributing to the problem? Could be, if we fail to create content that our audience actually wants, says Davis. And he throws down a challenge for publishers.
"What if we focused on creating higher-quality content designed to attract a higher-quality audience on a regular basis? What if we decided to create one piece of consistent content designed to be consumed by a valuable audience? What if we stopped chasing eyeballs and started focusing on building relationships with subsets of the audience we serve? What if we decided to be part of the information our audience actually WANTED to consume?"
Davis challenges publishers to bring this idea to their teams, and offers up an easy-to-digest slide deck to introduce the concept.
It's a great place to start, although Davis doesn't go far enough in explaining how. This might seem crazy obvious, but in our opinion, creating content that your audience cares about begins with learning what they really do care about.
You might be making a lot of assumptions about your reader base – their age, income level, personal likes and dislikes, goals, aspirations and burning desires. If those assumptions are on track, great, you probably have readers who look forward to what you put out. If not, you could be contributing to information overload, with more noise than substance.
It's a great time to pause and take a solid look at your publishing strategy and where you are heading. Are you publishing just to publish, or are you looking to build a real relationship with your readers? It makes all the difference.