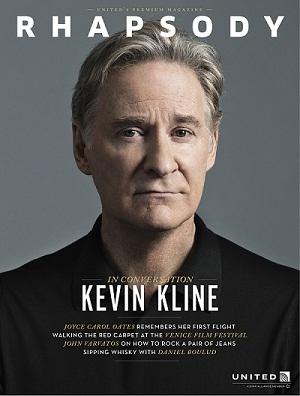 United Airlines has gotten it right with their first-class in-flight magazine. Aptly named Rhapsody, the magazine is available only to people willing to pony up for first or business class seats.
And that's how it shall remain, according to publishing director Simon Leslie in an interview with Mr. Magazine.
"The only way you're going to get to read this magazine is if you travel first in business class. I'm not opening this up so anybody can just pick it up off the Internet," Leslie states.
That means no app, no tablet version, no muddying their market base with anything less than the well-heeled traveler in a fine leather seat.
It's an idea that's perfect for a high quality ink on paper production like this one. And as Leslie points out, "The thing that we have that's so unique is this unique distribution model that means we can get in front of the people that most media and advertisers want to reach. And that keeps us sane."
It's refreshing to know that some publishers understand that a highly-targeted audience is more important than a large one.
As Mr. Magazine paraphrases, "This is a magazine that feels like you are walking on the red carpet, and reads like you are sipping a glass of fine whiskey."
If that's the case, then yes, I'll take the upgrade please. And feel free to circle the airport a few more times. I've got a couple more pages to go.