When it comes to coupons, print rules.
That's the finding from a recent Supermarket Moms Survey, which reports that "print ads (78%) and supermarket circulars (65%) take the lead when it comes to how mothers find coupons," according to an article from Print in the Mix.
[responsive]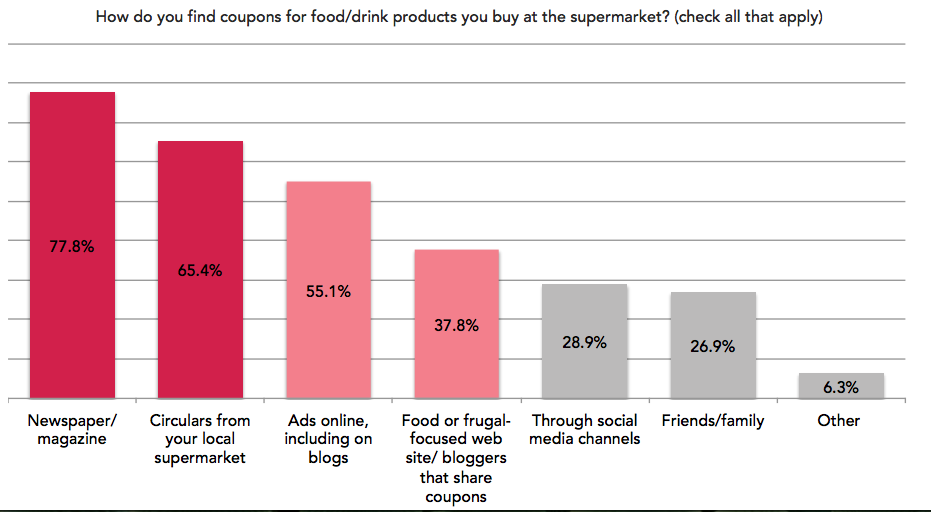 [/responsive]
The January 2014 coupon survey asked moms how they find coupons for food and drink products they purchase in the supermarket. Print media clearly led the pack, with online sources like ads, blogs and social channels falling a distant third, fourth and fifth.
And according to these super-shopping mommies, coupons and circulars do indeed influence their behavior when they get to the store.
"A majority (89%) of supermarket-shopping moms are regularly influenced by coupons to try new food and drink products," according to Print in the Mix.
The print circulars were especially good at encouraging the in-store purchase of new products; close to half of the moms surveyed said they have tried a new product because they had a coupon.
So while online coupon forums and thrift blogs are certainly popular, it's the tried-and-true print circulars and coupons that are still making magic at the grocery stores.