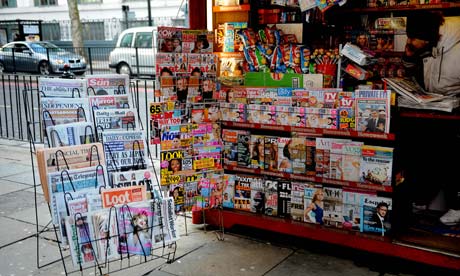 Last month we shared Linda Ruth's take on the perilous state of the newsstand, and it wasn't pretty. Ruth outlined several industry developments that have magazine publishers scrambling to find ways to save this important distribution channel:
"Bo Sacks recently shared a dialog between Harrington and Baird Davis on the state of the newsstand that was chilling. These two industry veterans agreed that publishers have 'seriously underestimated' the possibility of collapse of the newsstand channel; that such a collapse could take place within a year to 18 months; and that unless publishers begin to work together—not in a happy-happy 'let's all get together' kind of way but in a serious 'we need to re-create an entire channel of distribution' kind of way—there isn't much hope of survival," she wrote.
The article got a lot of attention for Ruth, who received phone calls from some veteran industry insiders taking issue with Ruth's article as something of a self-fulfilling prophecy.
"Retailers read this stuff and take away our space," said Irwin Krimke in a phone call with Ruth that she shares in a recent article. "Now do we need that?"
No, we don't need that. Krimke detailed his recent efforts on behalf of his Woodsman title that is showing impressive numbers at the newsstands. He stresses the importance of talking to the people in your distribution and sales chain, "hitting people on the head — over and over."
This blunt approach seems to be working for him, and he also believes that digital magazines aren't nearly as much of a threat as some would have us believe.
"I don't think digital has hurt magazines that much," he says. "You still want them in print."
We're glad to see Ruth's follow-up to her original article. We aren't going to hide from the truth — yes, the newsstand channel needs to evolve to survive, just like any business — but it's not all doom and gloom out there. Good titles with good marketing from dedicated publishers can still find their place on the racks.