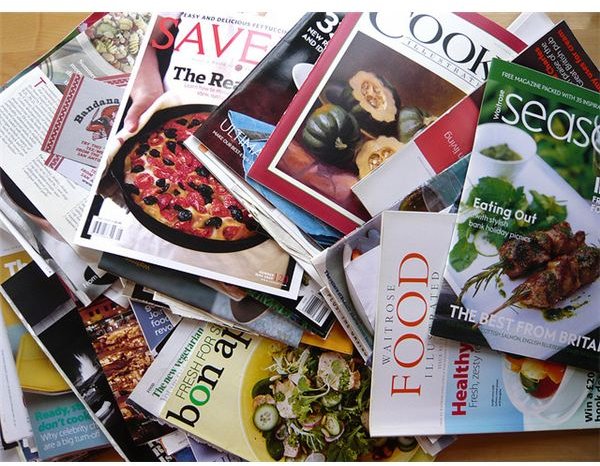 I think we can all agree it's been a wild ride the last few years. Between the digital explosion and the economic implosion, it's been hard to sort out what's broken, what's working and what needs to be tweaked to survive.
In publishing, as in life, our thoughts and actions create our reality. So we really appreciate D. Eadward Tree's piece in Publishing Executive on six things publishers need to stop doing now.
1.  Stop dwelling on the death of newspapers. Magazine publishers are not newspaper publishers, and work from an entirely different business model. So stop thinking that the end is imminent for magazines because of the challenges faced by newspapers.
2. Stay off the bandwagons. Just because the digital platform exists does not mean your magazine needs to employ it. Don't simply assume you must have a tablet edition or an online mag. Don't run wildly after social engagement if it doesn't move you toward your business goals. And so on. It's still your business; run it intelligently.
3. Embrace the existence of digital. We are not necessarily sworn enemies, and no, digital has not destroyed the printing industry. Tree asserts that having a solid print legacy can be a big advantage online, so leverage it.
4. People are still people. The Internet has changed how we communicate, shop and play, sure. But it hasn't changed the fundamental nature of human beings. They are still savvy enough to understand the difference between editorial content and native advertising, so be careful with your reputation and your credibility when crossing those waters.
5. Stop saying digital. It's truly multi-channel world out there and by dumping so much of our messaging into one "bucket" we risk missing a clear understanding of what works and what doesn't, according to Tree.
6. Join forces. The chasm between the "digital" and "print" side of our business has to be closed. Consumers and advertisers don't operate this way, and we can't afford to either. Readers are readers, and rate base is rate base. Get it together and prosper.
We think this is some great advice; what's your take on it?