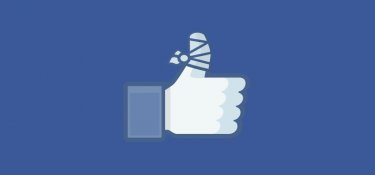 Not so long ago, a well-managed and creative stream of posts on Facebook meant a growing presence on Facebook. A sizable fan base automatically meant good organic reach for your posts. Not so anymore, according to social media insider Megan Askensasi writing in MediaPost.
"Facebook has allowed page owners to buy ads since 2009, and announced changes to its algorithm that resulted in decreased visibility in 2012. Until recently, however, Facebook was seen as an (essentially) free-marketing platform for brands of all sizes," Askensasi writes.
"Of course, that changed with Facebook's most recent algorithm update. Now, brands are reporting reach rates as low as 1% to 2%, and the expectation is that Facebook will eventually cut organic reach for brand pages down to zero," she continues.
It's pay-to-play now, according to Askensasi.
"Previously, the focus for brands on the platform was fan acquisition, content reach and engagement. But now that fan acquisition should be considered an obsolete success metric (1 million fans are useless if they never see your brand's posts), Facebook is guiding brands toward a model that mirrors traditional media platforms – pay for views."
The shift is causing some companies to leave Facebook in dramatic style, like Eat24's "it's not me, it's you" breakup. Your response doesn't have to be this drastic, but there are a few things you need to know before you decide if Facebook is worth the investment.
Make better content. According to Askensasi, now is the time to look at past performance and determine what type of content works best for your brand. Then redouble your efforts to make better paid content. You can't afford the trial balloon mentality of the past when it cost you nothing to learn.
Adjust your paid placement strategy. Facebook is now an advertising channel, and smart brands are treating it like one, says Askensasi.
"Brands should focus on reaching the right audience with the right message to activate business goals, such as driving traffic or online conversions. Brands should no longer be focused on fan acquisition as brands aren't limited to targeting just their Facebook fans with paid ads," she cautions.
Adjust your metrics. Just getting Likes isn't enough. And comments are great, but do they really count for your ROI?
"Take a holistic view of your brand's goals and objectives in order to identify ROI. Keep in mind that conversation is still important, but with paid media support, other goals may be equally important and achievable on the platform. Take advantage of the different measurement options available in addition to Facebook's platform analytics, such as Nielsen and Datalogix studies," Askensasi advises.
If Facebook has worked for you in the past, give these ideas a try. And if not, perhaps it's time to put more attention — and dollars — into advertising channels that are proven to work.