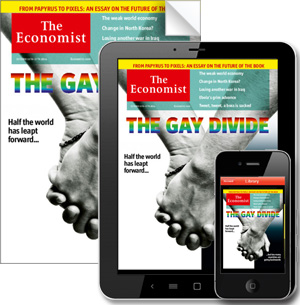 Apologies to Meg Estevez, but I have to take issue with her opening premise in "Deciding How to Bundle Print and Digital Subscriptions" in the Audience Development blog.
Estevez writes an information-packed article on the various subscription models offered by her company, from an "apps-only" model to free digital subscriptions and a true bundled model. All good information, and certainly helpful if and when a publisher is creating their digital distribution model.
What I take issue with is the glossing over of the "why."
According to Estevez, "Some say that we need to stop offering separate print and digital subscriptions so the audience can get used to the idea of reading magazines digitally. Why? Because that's where we are moving and it's our job to get our readers comfortable with the idea that they can get the same value out of reading a magazine on a desktop, tablet or smartphone." (Emphasis ours)
Is the publishing industry reacting to consumer demand, or are some of us, as it appears when reading statements like this one from Estevez, being driven by marketers insistent on creating a sea change?
It strikes me as a huge "because we said so," forcing our readers to change the way they consume our media.
Estevez' blanket assumption that readers can get the same value out of a digital experience has been refuted by scientific research that demonstrates that print resonates more deeply than digital media.
If the consumer demand for a digital version exists, then yes, as businesspeople we should scratch that itch. If the demand is coming from the marketing department, that's an entirely different matter.
"Because it's our job" just isn't a good enough reason.